POMIS is Palm Oil Mill Integrated System. The system comprises both of a well proven and a state-of-the-art system available in the market for palm oil mills using many proven automation concepts available from various industries. With the introduction of some intelligent and special features into the system, it will generate a lot of benefits which will further enhance the performance of the mill.
The integrated system enables the mill to achieve its rated capacity consistently and achieve better overall plant supervision and control with the installation of operational control and monitoring system. It simplifies the workers' jobs and improve the safety of workers while reducing manpower for certain processes.
System Advantages:
- Increase in the mill's overall productivity by maximizing the utilization of process steam and minimizing the milling downtime.
- Reduce the maintenance cost with the installation of maintenance and inventory management system.
- Enable the manager to perform better decision making with the installation of production information system.
Screenshots
Pressing
Sterilization Overview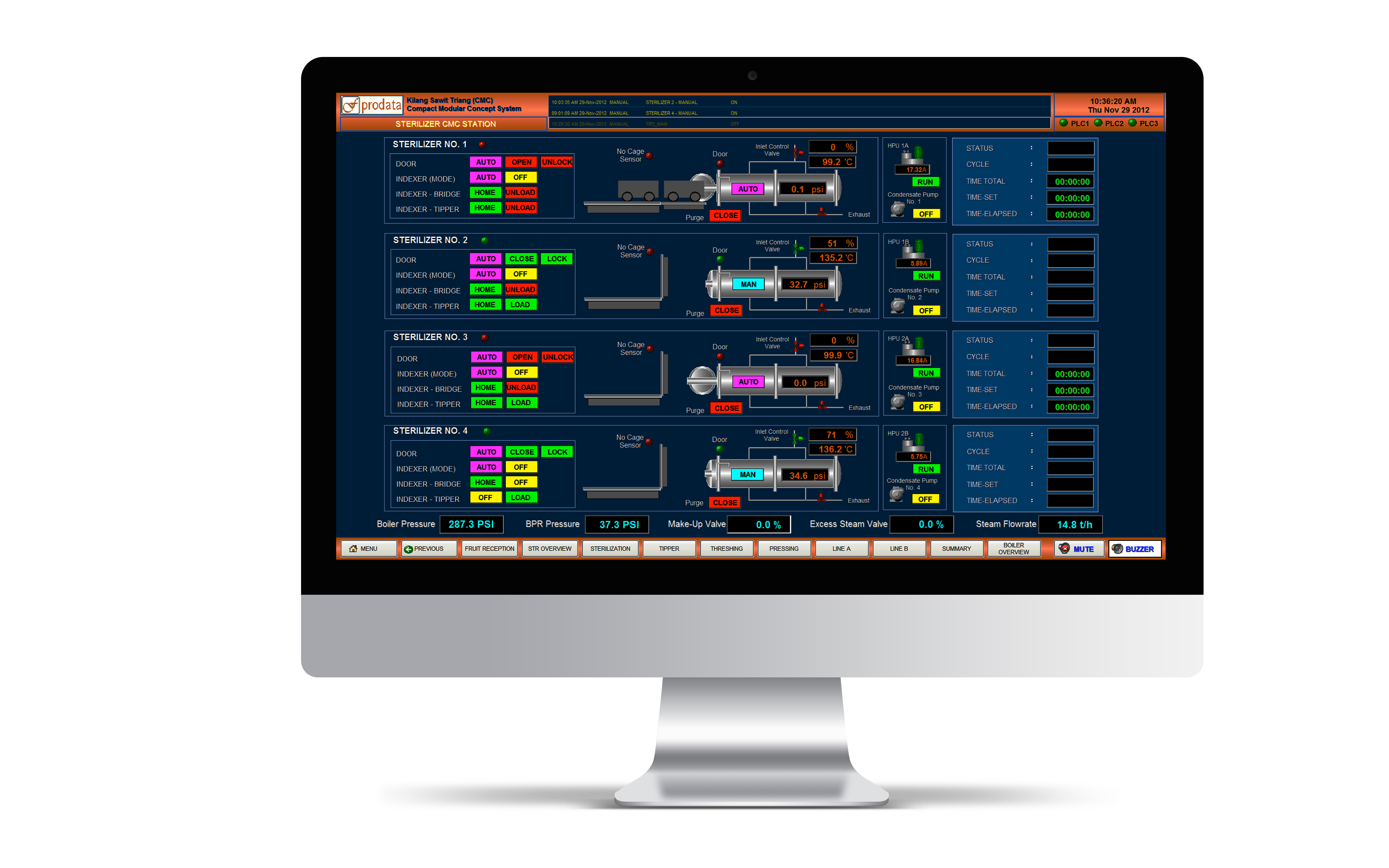 Boiler Map Screen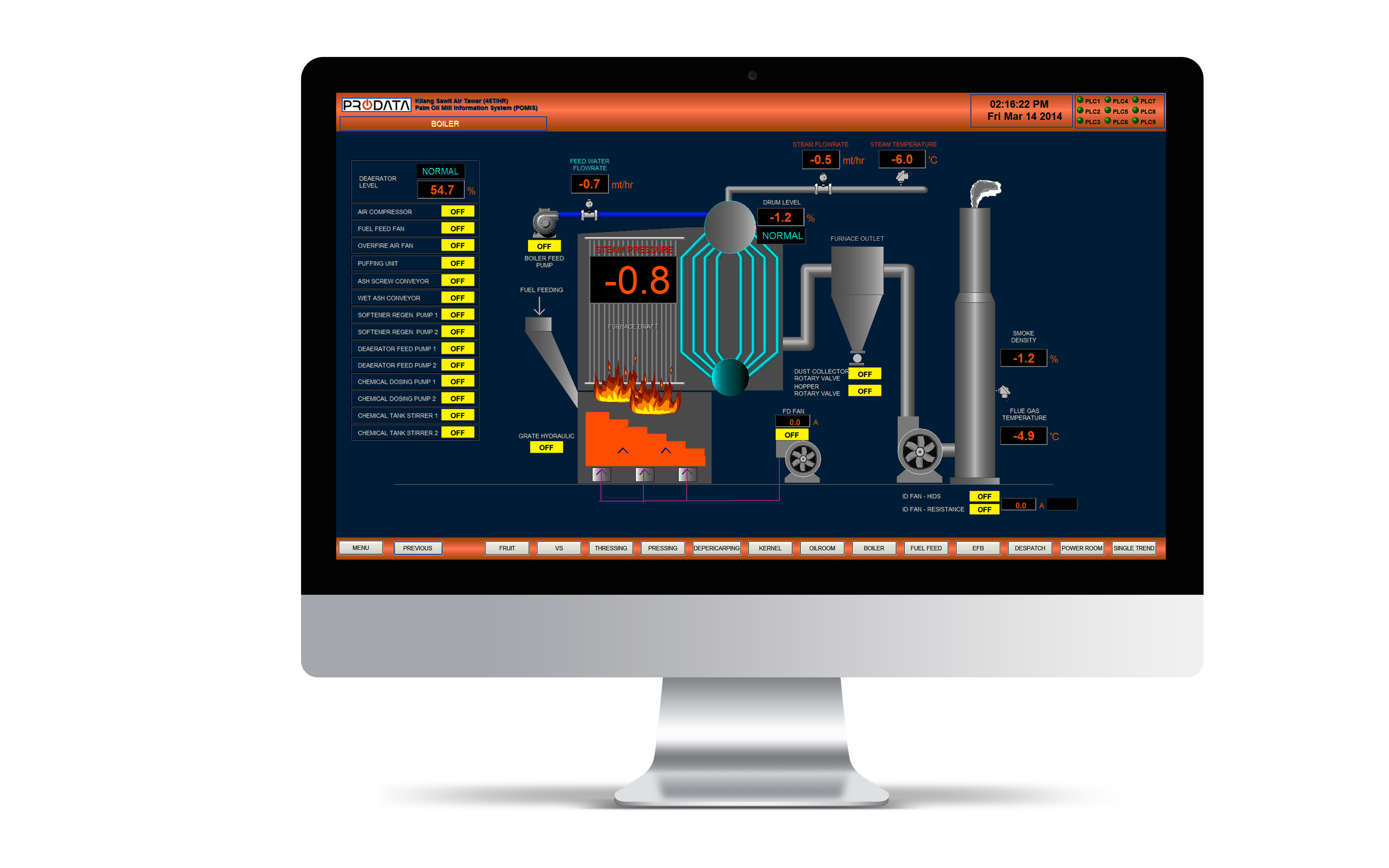 Fuel Feeding Map Screen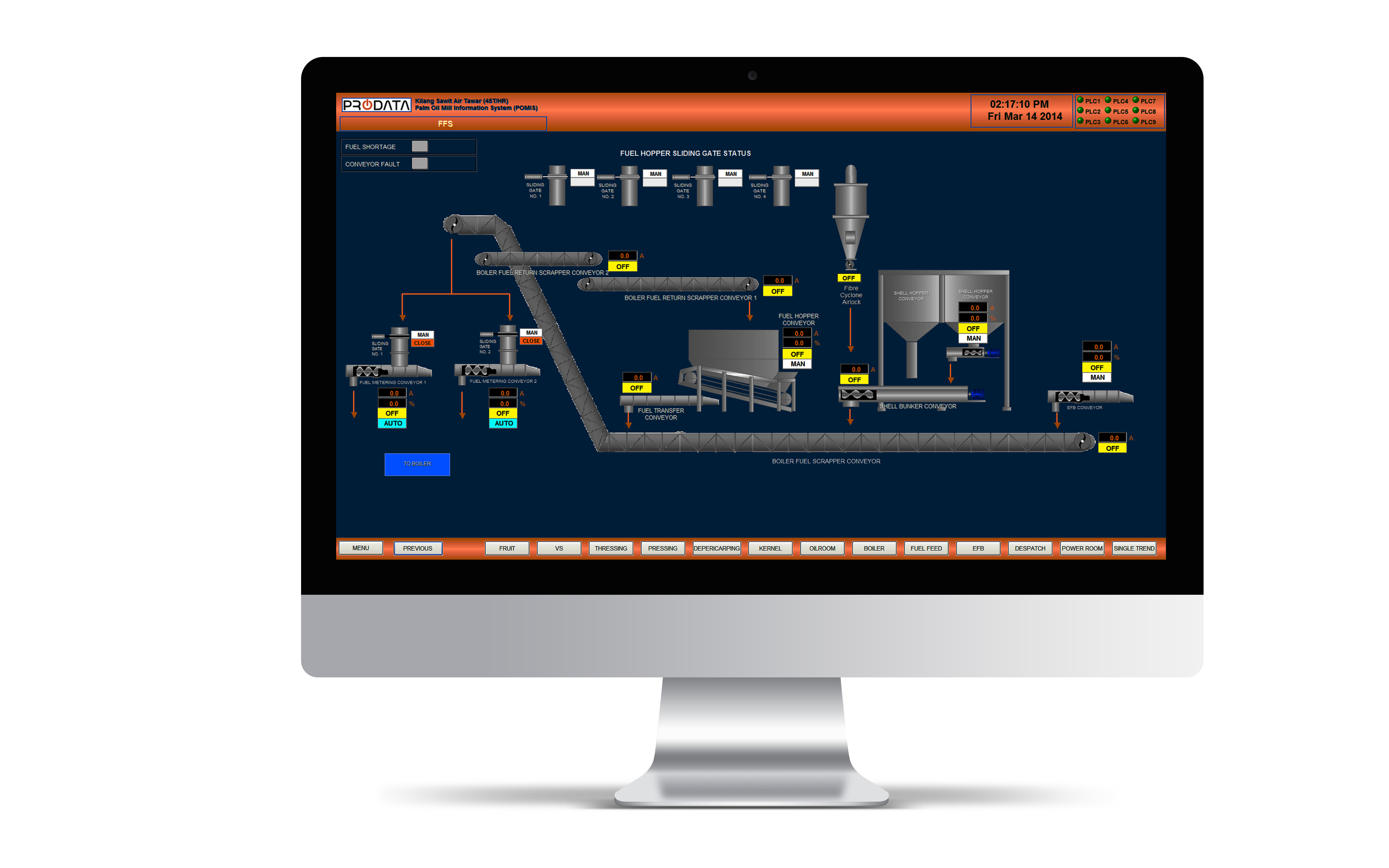 Oil Room Temperature Map Screen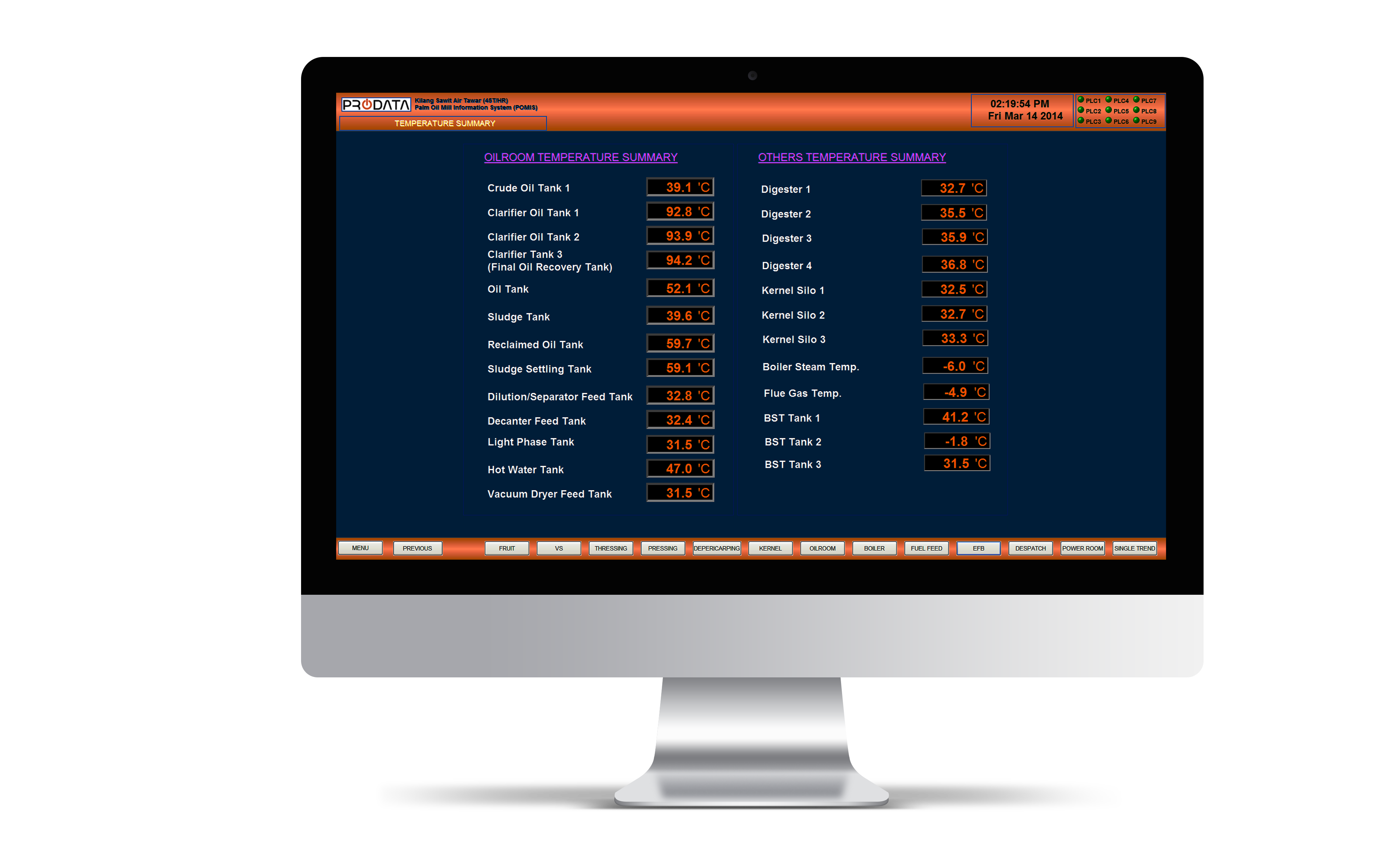 Power Meter Map Screen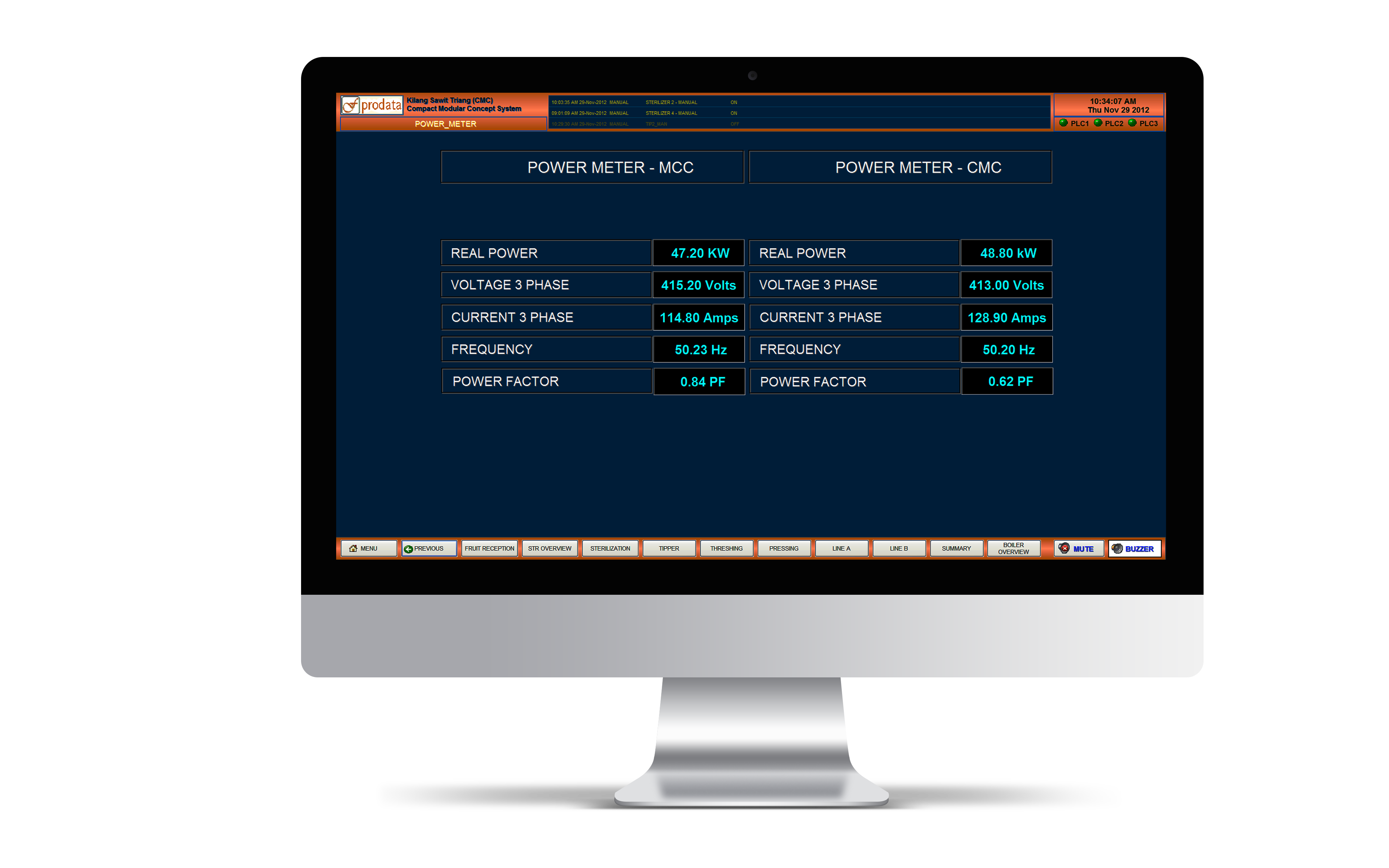 Trend Graf Map Screen