Felda NextGen Email (NextGen) is a Unified Communication and Collaboration services that are centrally managed at Prodata. The service combines channels of communication via e-mail, video, audio conferencing, instant messaging, fax and SMS.In addition to the above, NextGen enables sharing of information through the Collaborative Portal and Felda NextGen portal.
NextGen implemented as cost-saving measures through integrated collaborative communications which all Felda group of companies can liaise and undertake projects in communication systems offered by NextGen.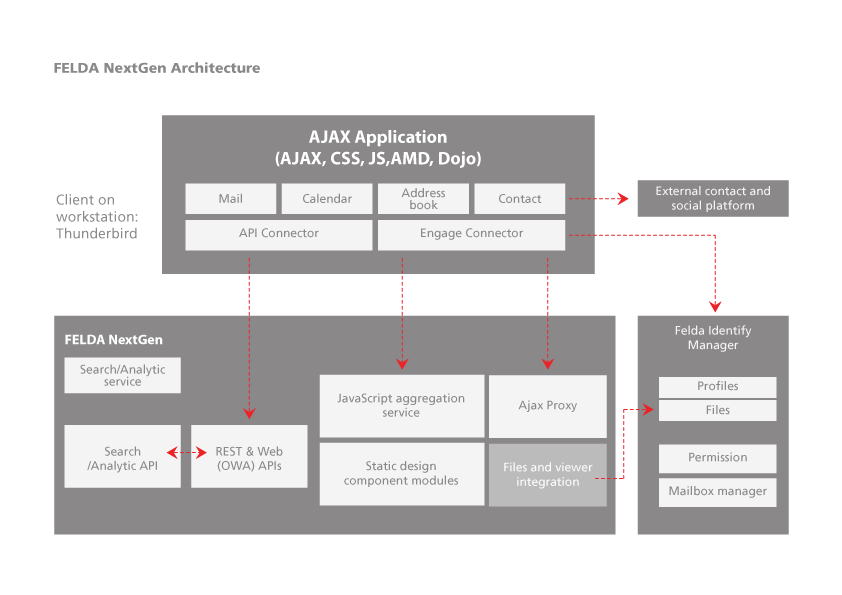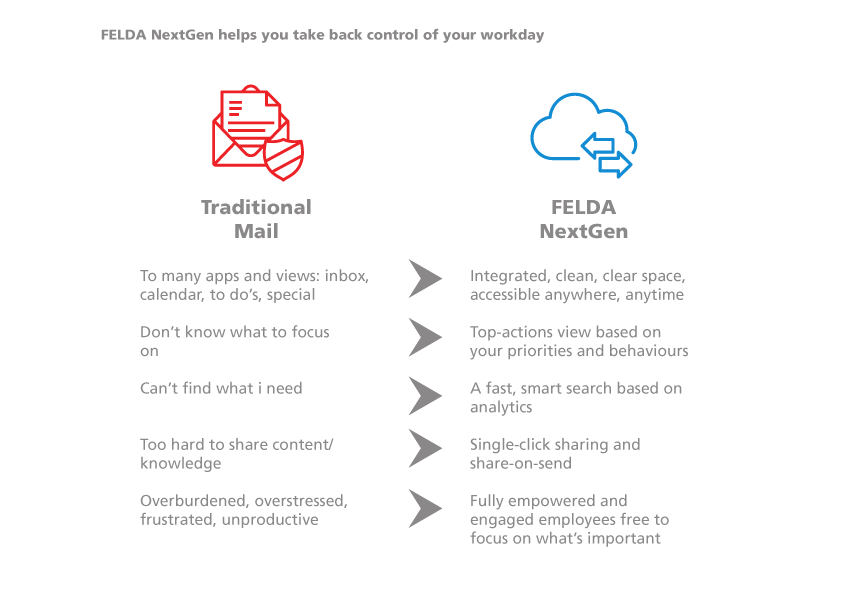 NextGen Services
• EmailApplication that allows users to communicate with each other via e-mail.
• Unified Communication (UC) Allows users to communicate directly through text, voice call, video call and sharing files online.
• TelePresence Application that enables discussions and meetings take place in virtual in high definition (HD)
• Portal and Social Media Consisting of NextGen Portal, Collaborative Portal and IPMS.
• Add-on Value NextGen provide Add-On Value such as E-mail Archiving, Big Mail Transfer (BMT), Single Sign On (SSO), ADRMS, E-maill Relay (SMTP), Secured E-mail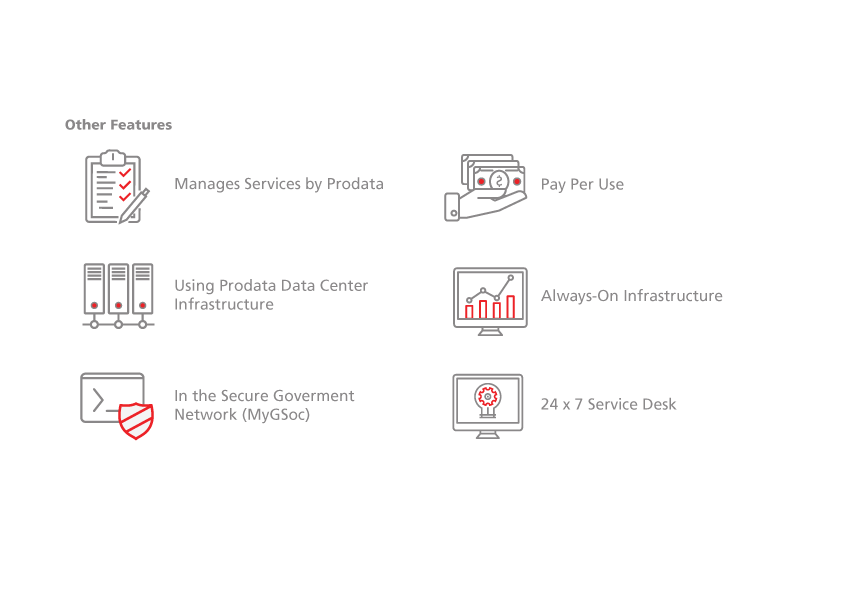 7 Benefit of Felda NextGen Email
• NextGen is safe to use for which it is fully controlled by Prodata.
• NextGen is part of Prodata cloud service system which is placed in the Felda Prodata Data Center using FeldaNet network services.
• The security service is fully monitored by the Malaysian Government Security Operations Center (MyGSoc).
• Anti-spam and antivirus implemented to filter email content and fend off viruses and malicious code.
• ICT management cost savings.
• The application of green technology initiatives.
• Increased efficiency of communications matters